Portapotty & Dumpster Rentals & More
Rental Services in Texas and New Mexico
Local Septic, LLC keeps oilfield workers safe and well-rested with the most modern accommodations on the market today. We offer state-of-the-art trailers with the latest safety equipment to protect workers from exhaustion or dehydration. Our goal is to help you minimize costly accidents and injuries and keep your workers productive. We are passionate about improving conditions for workers, and we go above and beyond the industry standard to ensure we meet this goal. Our trailers can serve a variety of important functions:
Cooling Trailer – Employees take their required breaks in the cool-down trailer.
Safety Trailer – Provide a central emergency shower location for employees.
Portable Restrooms – Provide a comfortable, sanitized porta potty for workers.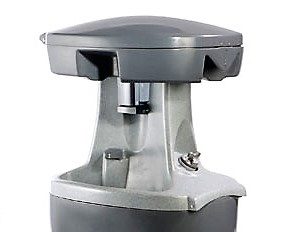 Portable Hand Washing Station
Benefits:
Portable hand washing stations at your event or work site have several benefits including, shorter wait times for porta-potties, and quick sanitation without on needing to visit the porta potty on the event site.  Even when the porta potty has a sanitation station inside, if the event gets busy, the quick turnaround time for the potty is important for the convenience and comfort of your guests.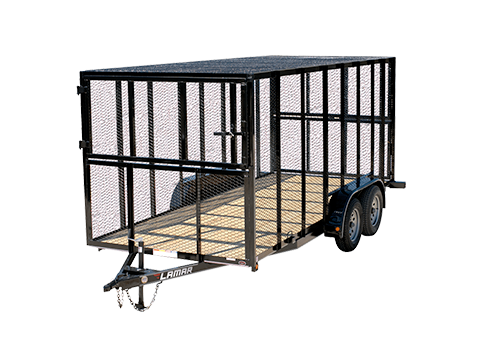 Trash Trailers
Benefits:
Local Septic, LLC's sturdy trash trailer units are built of heavy-duty, steel frame construction. Each unit is equipped with high-capacity brakes and axles, 10-ply trailer-rated tires, heavy duty roof panels, rear swing doors, and 2″ bulldog coupler pullout and chains.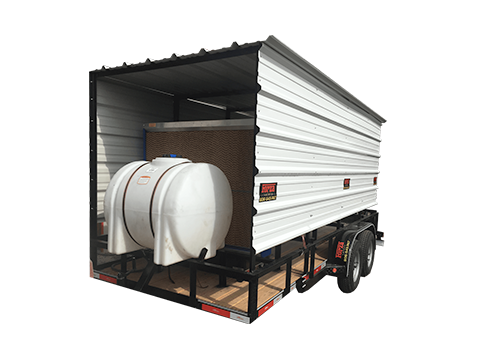 Cool Down Trailers
MPJ SERIES
20′ length, rather than 16′
Capacity of up to 16 people
48" fan with 48" blade for greater cooling capacity
325-gallon water tank
Heavy-duty steel framed trailer
Local Septic, LLC's cool-down trailers are designed to fit your needs. We offer a basic flat-bed design with a commercial-grade steel roof, sunshade, high-capacity water tank, and an evaporative air fan capable of reducing the ambient air temperature by as much as 30 degrees. For more advanced needs, Local Septic, LLC offers a combination cool-down/heating trailer, which is a fully enclosed design built on a cargo trailer shell. Each unit is equipped with refrigerated air and high-powered diesel generator.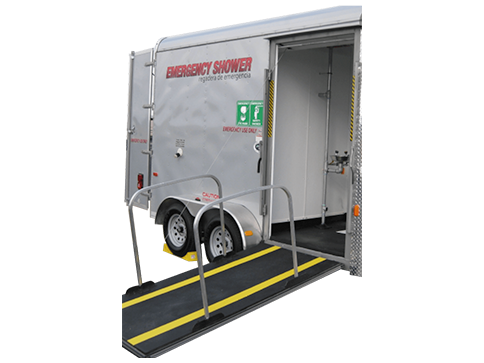 Emergency Shower and Eye Wash Trailers
ANSI Z358.1-2009 conforming shower performance at 20 gallons/minute for 15 minutes with 30 PSI at tepid temperature
ANSI Z358.1-2009 conforming eye wash at .4 gallons/minute for 15 minutes
All trailers are equipped with PVC spill berm to contain all gray water discharged by trailer to meet 100% EPA requirement
Meet ANSI standards by supplying 20 gallons of water per minute for 15 minutes
Water holding tanks are inspected weekly for TCEQ and EPA compliance
Steel frame construction
ANSI recommended 8′ interior height
Minimum 550 gallons of fresh water capacity
Emergency drench hose included on each trailer
Waterproof lighting in shower and control room
Aluminum exterior skin panels
Closed cell foam insulation with radiant reflective and vapor barrier
Trailer identification signage: Emergency Shower
Emergency light activated when operating
Local Septic's model E-312 emergency shower and eyewash trailers are equipped with high-capacity water tanks and wastewater holding tanks. If needed, our units can include separate sections for men and women.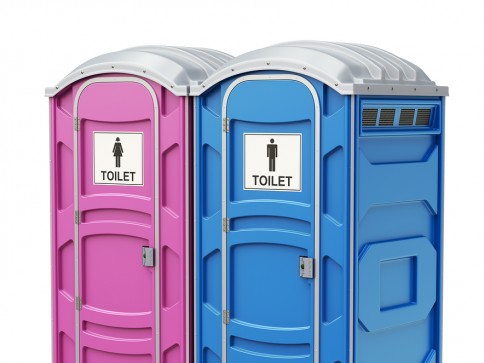 Porta Potty Rentals
MPJ SERIES
Benefits:
Local Septic, LLC's portable restrooms are designed for heavy use and longevity. These portable restrooms have rust- and corrosion-resistant large waste holding tanks, urinals, and toilets. Our floor plans offer multiple restroom stations based on your needs. We also offer female-only restrooms with separate locks.  Our porta potty rentals are:
Equipped with hand-sanitizer
Sprayed with pesticide bi-weekly
Sanitized bi-weekly
Optional female-only restroom with separate lock
43.5′ width
91" height
60-gallon holding tank
19" seat height
non-splash urinal standard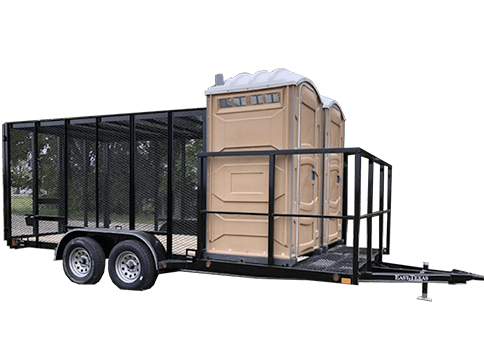 Trash Trailer Porta Potty Combo
Benefits:
Local Septic, LLC offers trash trailer and porta potty combo units. These units are perfect for any job site that is mobile. As your job moves, so do the units to create a safe and sanitary work environment every step of the way.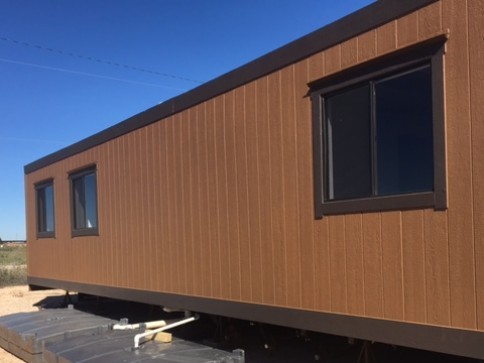 Above Ground Septic
Benefits:
Handle sewage at your location with Local Septic, LLC's above ground septic systems. Above ground septic systems are great for RV's, mobile offices and even oil rigs.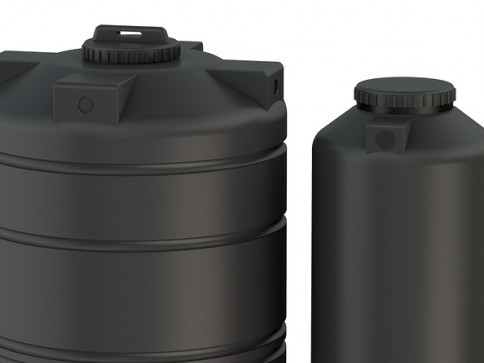 Fresh Water
Benefits: 
At Local Septic, LLC we can also meet your clean water needs with our fresh water delivery service. We can deliver fresh water in bulk amounts and are proud of the clean, safe water that we provide. Give us a call today to learn more. Local Septic, LLC provides fresh water for mobile office trailers and living quarters on drilling rigs.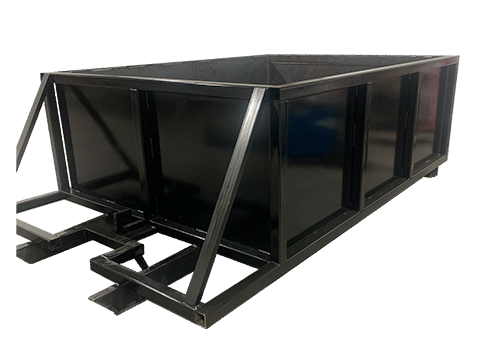 Concrete Washout
Benefits: 
We provide concrete washouts for all of your construction needs. Available in 5-8 yard sizes.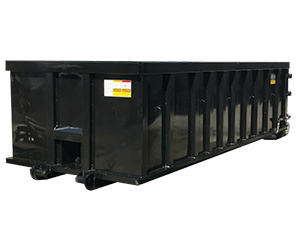 Roll Off Dumpsters
The amount of trash your event or work site can produce might surprise you, but Local Septic, LLC is here to help. Our reliable trash roll-off service is routinely utilized by companies in the oilfield, construction, septic, agriculture and special event industries.